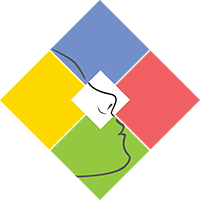 5th Shiraz Rhinology & Facial Plastic Surgery International Course (SRIC)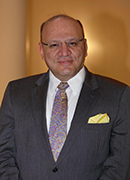 Dr. Alireza Mesbahi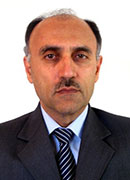 Dr. Bijan Khademi
It will be our great pleasure to invite you , to take participate in the 5th Edition of Shiraz Rhinology & Facial Plastic Surgery International Course (SRFPIC) , 1-3 May 2019 , Shiraz , Iran . As you know Shiraz Rhinology & Facial Plastic Surgery International Course is the most important & practical Rhinology Course in the Middle East and we had more than 550 participants from 32 countries during our last course . During this unique event ,internationally renowned facial plastic surgeons & rhinologists will be joined by colleagues in oculoplastic surgery , Maxillofacial surgery & Dermatology in discussing the nuances of facial plastic surgery & Rhinology .The meeting features the latest trends and technologies in Facial Plastic Surgery & Rhinology by offering lectures , panels , workshops , instructional courses led by international experts in the field , and an exhibition of surgical & pharmaceutical companies displaying and introducing their latest products and services . You will enjoy practical workshops by internationally well known expert surgeons and ask directly your questions from them .This course will be under auspices of the European Academy of Facial Plastic Surgery (EAFPS), Pan Asian Academy of Facial Plastic & Reconstructive Society (PAAFPRS), European Rhinology Society (ERS) & Iranian Rhinology Society (IRS).

Shiraz, the City of Roses,City of Love and City of Gardens ,is a city of sophistication that has been celebrated as the heartland of Persian culture for more than 2000 years.Shiraz has become synonymous with education,nightingales,and poetry.Beside the scientific programs , you will enjoy our social events . Our welcome reception will be in Persepolis. May is one of the best times to visit our city . We promise that you will have a very good time and stay in Shiraz .

We genuinely wish to see you and your family in May 2019 in Shiraz , Iran . Our travel agency will help you for easy travel to our city . Welcome to the our meeting . We will try all of our best that you and your family have very good time here
---
February 14, 2019
REGAN THOMAS, M.D. 270 East Pearson Street #601 Chicago, Illinois 60611 312-636-5342 jreganthomas@gmail.com PROFESSIONAL EXPERIENCE ACADEMIC POSITIONS Professor,
[…]
Shiraz is easily accessible to almost all cities of the world.
Its international airport is serviced by many international airlines( Turkish Airlines , Qatar Airways , Iran Air , Aseman Airlines , Gulf Air , Mahan Airways ) . An invitation letter on behalf of the Course organizing committee can be send by request to facilitate visa procedures. On the other hand, our travel agency of Course can assist participants regarding visa processing & accommodation.
We made it easy for you to choose where to stay during the congress.
We provide you list of perfect hotels in Shiraz and also a package of hotels with special discounts for our guests whom register before the deadline of early registration time. For your hotel reservation our congress travel agency can help you .
Contact Information
Tel : (0098) 939 726 77 74
Fax : (0098) 713 62 82 111
Dear colleagues, Dr. Alireza Mesbahi is an internationally active facial plastic surgeon and the international secretary of the Iranian Rhinologic Society. He started rhinoplasty courses in his hometown Shiraz and had invited me too. I enjoyed this meeting a lot because it was very well organized and structured and had attracted a lot of people from many countries, so that we could discuss a lot of hot topics in rhinoplasty with internationally well known surgeons.

(more…)

What would a Brazilian to want to go to Iran ? More precisely to Shiraz? Could be the history , culture , get to know one of the oldest parts of the world . Yes , except that, in addition, to participate in the Dr. Alireza Mesbahi Rhinoplasty Course, in the world capital of Rhinoplasty . A course that has given us the opportunity to learn different techniques , because then presented surgeons from several countries.

(more…)

Congratulations again to you, Dr. Alireza and your entire team for organizing the highly successful meeting- 2nd Shiraz International Rhinology Course in your beautiful city. You deserve all credit and full appreciation for spreading the knowledge of art of Rhinoplasty and Rhinology. The course was outstanding in all aspects in your beautiful historical city of Shiraz.

(more…)

The 2nd Shiraz course was organized by Dr Alireza in an exemplary fashion with an outstanding Local and International faculty. It was a pleasure to teach on it and the interaction with the participants was particularly gratifying. I look forward to being invited back soon

It is always a pleasure for me to be in Iran. My attendance as an invited faculty in the 2nd Shiraz Rhinoplasty Course was especially memorable. The beauty of the city and the hospitality of the people of Iran are something to treasure. The meeting was a rich feast of rhinoplasty and rhinology. The outstanding invited faculty covered a breadth of subjects you rarely see in one conference. The multiple live operating sessions and debates were the icing on the cake.

(more…)

The course organized in Shiraz was an excellent opportunity to meet experts from all over the world in a scientific but also friendship atmosphere. The scientific level of the lectures was out-standing, given by experts in rhinoplasty and sinus surgery who The lectures included slide shows and video clip. Life surgery gave to the audience the possibility to appreciate the skillfulness of the surgeons.

(more…)

Having had the opportunity to actively participate in the Shiraz Rhinology meeting in 2015, I hereby disclose my large appreciation for this high-standard meeting in the field of Rhinology as well as for the excellent organizational skills of Dr Alireza Mesbahi. The Shiraz Rhinology meeting is unique, as it brings rhinologic expertise from all over the globe to Shiraz, with a large number of participants coming from the Middle East and far beyond.

(more…)

The 2nd Shiraz Rinoplasty course was memorable in many ways. The organization and the Rhinologic sessions were outstanding providing as well the opportunity of lively debates. Sharing top class experience given by masters in the field from all over the world… Combining this guaranteed high level course and the possibility to visit the rich historical sites of the city of Shiraz , a world heritage, is a combination

(more…)

The pleasant memory of Shiraz Rhinoplasty Course I had had a privilege to participate the 1st Shiraz rhinoplasty course in 2014 February as invited speaker. Travelling from Seoul to Shiraz was not an easy task, because I have to change flight twice. However, fatigue of tiring trip was vanished completely the moment I encountered big crowds gathered in the conference room.

(more…)

As a honorary faculty member of the first Shiraz rhinoplasty international course I was pleased by the high quality of the scientific program with excellent faculty members, the nice venue, the great hospitality and the good transmission of the live surgery from the hospital to the conference room. The more than 350 participants from 22 counties showed great interest and stayed in the conference room till the very end. Doctor Ali Mesbahi should be congratulated with the big success of his first course which hopefully will be continued in the future.

The 1st Shiraz Rhinoplasty International Course in February 2014 covered different aspects of rhinoplasty, from basic principles to advanced techniques. This concept made it informative for both, the beginner in this field and the experienced surgeon. The combination of lectures, round-table-discussions and live-surgery proved to be the most effective way to teach rhinoplasty-procedures and to inform about the pros and cons. This is important for decision making regarding the most appropriate technique for a specific problem.

(more…)

I have attended the 1st one, after your kind and honored invitation and I keep the best of my memories from my stay there. The scientific part was one of the best I have ever attended: well planned and rich program covering all aspects of traditional and modern rhinopalstic techniques, presented by experienced famous lecturers and completed with impressive live surgery cases. On the other hand the social program gave the participants the opportunity to meet local people, new and old generation, to sense the friendly feelings of them and enjoy the warm hospitality you

(more…)